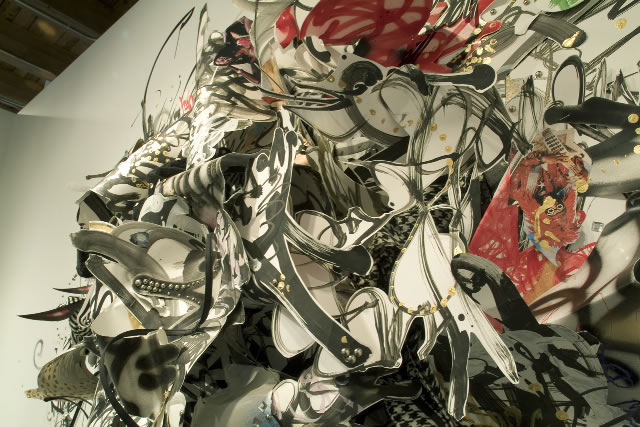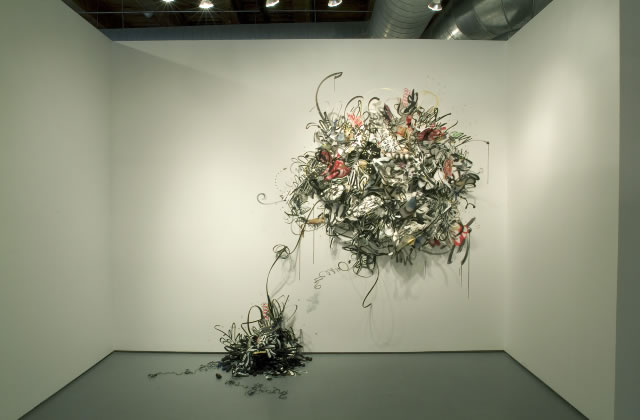 Oh dear, it's been rather a long time. I'm not sure where the past three months have gone. I am in the process of starting up a proper little business for myself. At the moment I'm designing a range of paper bridal bouquets with boutonnieres and various other things. So far I'm really pleased with the outcome, and excited about it. I'll be opening the shop soon!
In the mean time, I am only working three days a week (at my real job) at the moment, so I have much more time to be looking for cool stuff and putting it here for you to see. It's great to have more time to do my work and research. I feel like an artist again!
Today I have found this amazing mixed media installation by
Shinique Smith
. I am really into calligraphy at the moment (since buying
this
amazing book by Denise Lach), so I expect you'll be seeing a bit more of this kind of stuff over here from now on.
I'm pleased to be back! 
I-wish-I-could-do-this
calligraphy by Denise Lach